My passion is helping you reach your full potential especially in the realms of relationship, intimacy, and sexuality.
It is my delight and honor to share with you the life affirming practice of breath-work and sacred sexuality.
Ongoing personal study in the realms of Tantric yoga, breath-work techniques and Tantra, contribute to the development of my own soft and loving style in sharing this knowledge.
My background in massage and yoga is indispensable in rounding out spiritual experience with grounding and awareness that comes with anatomy and physiology. Within our high paced demanding society sexual difficulty is very often rooted in physiological stress as well as psychological anxiety.
I was raised in a catholic family that treated sexuality as a dangerous sinful thing.  So sex for me has always been something a little scary, mysterious, not something that you spoke about. I've also studied psychology and coaching, but have always found myself drawn toward eastern and western philosophies.
I'm not religious, though I am spiritual, but having practiced yoga for 15  years and practice meditation regularly. I know the positive effects these ancient practices have on my life. But of these practices I have never found anything quite like tantra to quiet my mind and awaken my awareness.
Becoming a Tantra Instructor was an epiphany for me. I love the concept and practices of Tantra. It is a beautiful, simple and loving way of reconnecting and re-inspiring a relationship.
To teach a man to naturally, without nasal spray or a pill, enhance and master his physical prowess, while connecting with his heart, so a couple's love is stronger and deeper than ever before…..and if I can help a woman find her inner Goddess… Wow, what a wonderful gift to give to the world!!
My background includes
Certified Massage Therapist (certified since 1998)
Western Psychology
Certified Yoga Teacher
Life Coach Training CTI
Leadership Training
Tantra and Sexual Healing Certification Training
Spiritual Sexual Shamanic Practitioner Training
and an ongoing fascination with the human potential the natural world and the miracle that is our body.
I like to work with clients under the understanding that nothing I teach is presented as the ultimate truth, sharing my knowledge, observation and opinion, based on my experiences and what wisdom I have gathered.
I believe that sexual energy is at the source as the vitality and creativity we wish to share with the world. When this unobstructed flow moves through our entire body, we can direct it towards healing, rejuvenation and expanding consciousness.
Tantric practice clears an unobstructed path for one's vital energy throughout the body. Learning to slow down, be present, and to get back into our bodies are the essence of all yogic practice.
My intention is to aid in the unleashing of vital energy with tools that keep this possibility accessible for my clients for the rest of their lives.
Namaste,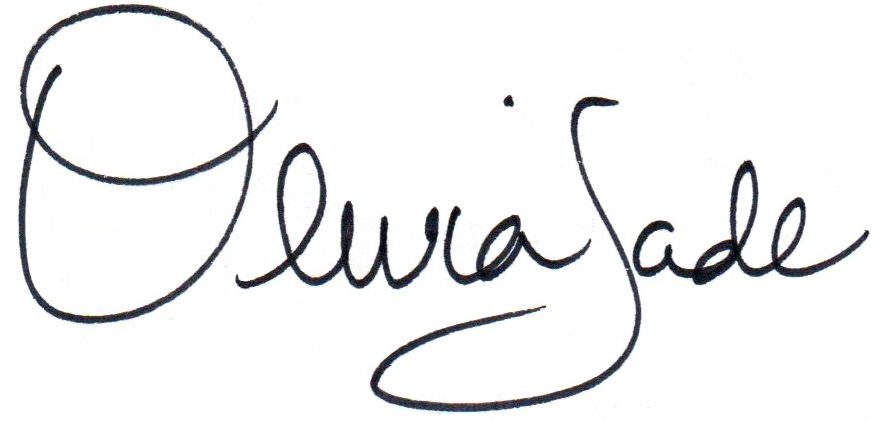 Olivia's Wish List:
I always love flowers, especially: Roses, Lilies, and Irises. A Goddess can never have to many!
I enjoy things for my temple space, paintings, crystals, goddess statues, books on tantra & Tao
Organic essential oils, soya candles, sage sticks.
Dark chocolate truffles, crisp white wines, deep reds
CD of your favorite music